Get ready for Black History Month
Black-Owned NWA
Fayetteville
Sunday, January 29th 3pm-4pm
Hyatt Fayetteville
Pi Chi Zeta Chapter of Zeta Phi Beta Sorority, Inc. is excited to announce the Annual Parade of Fashion: Miss Blue Revue Scholarship Pageant! This event supports our scholarship program and is a rewarding opportunity for children and teens ages 0-18 to explore personal development in areas of leadership, communication, life skills, self-esteem, intrinsic fortitude, and so much more!
The Music of Sam Cooke The King of Soul starring Bradd Marquis
Monday, January 30th 7pm
LOCATION: Baum Walker Hall at Walton Arts Center
TICKETS: Starting at $29
https://waltonartscenter.org/tickets/series/concert-series/music-of-sam-cooke/
Black History Month Celebration at St. James Missionary Baptist Church
Every Sunday in February 
A post shared by The Historic St. James Missionary Baptist Church (
@stjames1865
)
Arkansas Black Music Symposium - February 1st - February 5th
The University of Arkansas Black Music Symposium is the University of Arkansas' Annual conference dedicated to educating and exposing the community to the music contributions of Black Americans. This year's theme, "Lest our Feet Stray," invokes a spirit of remembrance of Black music genres that were integral to the survival of Black Americans during slavery, the Jim Crow south, and the Civil Rights Movement.
Throughout the week, there will be lectures that support the theme exploring the ways in which Gospel music and Black Art Song are related to the experiences of Black musicians as well as social movements. Evening concerts include an organ recital by world renown organist and Director of Chapel Music at Yale University, Dr. Nathaniel Gumbs. The week will also feature performances by the University of Arkansas at Pine Bluff, performances by tenor Dr. Albert R Lee, of Yale University, mezzo-soprano Dr. Alexis Davis-Hazell, from the University of Alabama.
The event will close with a community workshop and concert with Grammy-winning Gospel artist, Kurt Carr. Supported by generous funding from the Fulbright College of Arts and Sciences, this event has proven to be a major boon for the arts at the University of Arkansas and to Northwest Arkansas.
https://cms.uark.edu/black-music-symposium/
Alpha Phi Alpha Fraternity Inc Presents Arkansas District Conference Step Show
February 3rd 6:30pm
Arkansas Union Verizon Ballroom 
A post shared by Kappa Kappa Chapter of Αlpha Phi Alpha Fraternity, Inc. (
@kk_alphas
)
Women with Purpose Vision Board Party 
February 4th 10am-2pm
Fayetteville Boys & Girls Club 
Out 'N' Bad Celebrates Bob Marleys Birthday and International Reggae Month 
February 4th 10pm-2am
Bugsy's
Truly Divine 2 Salon
February 12th 1pm - 4pm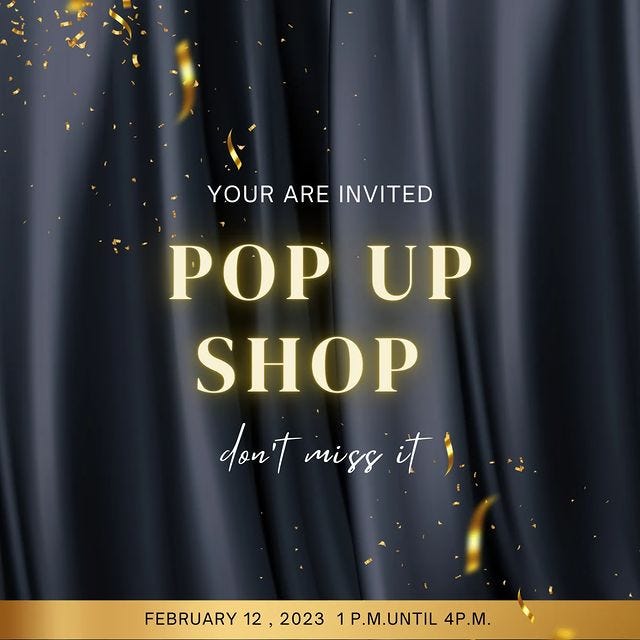 Night Out with NAACP
February 13th 7pm
Art Ventures 
The Arkansas Black Music and Film Expo is happening February 17th and 18th! 
February 17th is our film expo at the Fayetteville Town Center, with screenings from Former Razorback and Emmy Nominated Quinn Grovey, local filmmaker Michael Day of DAYVISION Films, and a screening of Fire Little America–a documentary that brings together the top musicians and visual artists in Oklahoma to commemorate the centennial of the 1921 Massacre. We'll end the night with an open bar afterparty with The Rodney Block Collective (ft Bijoux).
February 18th will kick off with a parade! Music Moves is excited to partner with Mardi Gras Fayetteville for their Mardi Gras parade featuring the UAPB Marching Band at 2pm. Then we'll head on in to George's Majestic Lounge and hear the Racy Brothers and Crescent City Combo as they entertain and inform us from 3-5! Saturday afternoon will be a family friendly event. 
Saturday night we turn it up and end the night with a lineup that honestly blows our mind every time we look at it. From 7-11:30pm, we'll have Funk Factory factory NWA, Branjae Music, Avery Sunshine, Htown4life, and Ying Yang Twins.
Cocktails, Conversations, and Love with Uncle Nearest: A Whiskey Affair
Saturday, February 18th 6pm - 9pm
Urban Cellar Winery at 2901 East Zion Road, Suite 12, Fayetteville, AR 72703
Paid Subscribers: 50% discount until February 1 email jazzyjaenwa@gmail.com 
https://www.eventbrite.com/e/cocktails-conversations-love-with-uncle-nearest-a-whiskey-affair-tickets-462655132957?aff=eand
Rogers & Springdale
Network And Pop Up Shop MAQ Studios
Sunday- January 29th 2pm – 5pm CST
2231 Lowell Rd Suite G1 2231 Lowell Road Springdale, AR 72764
Food by Tori N Nessa
https://www.eventbrite.com/e/network-and-pop-up-shop-tickets-505750793237
4TCNWA Presents All Black Everything 
25 and up
February 4th 8pm-12pm
Aloft Hotel
https://www.instagram.com/reel/CniTUjTIFlz/?igshid=YmMyMTA2M2Y=
https://www.eventbrite.com/e/4tc-1-year-anniversary-all-black-everything-tickets-514635407357
Open Studio Day Party
February 5th 1pm – 5pm
2231 Lowell Rd Suite G1 2231 Lowell Road Springdale, AR 72764
We Write for You
February 11th 1:30pm
Rogers Public Library
Bentonville
WOW: NWA Black Heritage, Delta Dirt Distillery, and Guest Chef Steven Brooks Explore Food, Culture, and Land
FEB 8th 6pm- 9pm
Crystal Bridges Museum of American Art 
https://crystalbridges.org/calendar/wow-nwa-black-heritage/
Club Renaissance: The Arkansas Edition 
February 11th 8:30pm
Crown Hookah Lounge 
https://facebook.com/events/s/club-renaissance-the-arkansas-/877537603492330/
Game Changers: Vital New Music
Saturday, February 11th 7pm
Thaden School's Award-winning Great Hall, Bentonville
$40 ($5 for students)
Too often, African-American compositions and players are underrepresented in classical music. The APO's first concert of 2023 breaks new musical boundaries with the world-premiere of 'Movements for Flute and Orchestra' by composer Carlos Simon, featuring flutist Brian Dunbar.
Valentines Day Party 
February 13th 7pm-11pm
Crown Hookah Lounge 
Miscellaneous
Every Monday
Join Melanie @melbellgaz for Yoga Flow Monday evenings at 7pm @ Conley Fitness!
Conley Fitness, LLC (@conleyfitness) • Instagram photos and videos
Every Wednesday
Cardio Groove with Kathy at 6pm
$10 Guest Fee Free for Conley Fitness Members
Every Thursday
Did you know every Thursday at Starlight Skatium is Adult Skate Night? With DJ Mixx Tenn on the 1's and 2's you can get your roll bounce on from 8pm to 11pm.
---
Business Resource Corner
REGISTRATION IS OPEN
Black Owned Northwest Arkansas Black Business Expo
Saturday, February 25th 10am-4pm
Fayetteville Town Center
https://www.blackownednwa.org/the-expo
---
For The Community
50% DISCOUNT CODE FOR PAID SUBSCRIBERS
Cocktails, Conversations, and Love with Uncle Nearest: A Whiskey Affair
Paid Subscribers: 50% discount until February 1 email jazzyjaenwa@gmail.com 
https://www.eventbrite.com/e/cocktails-conversations-love-with-uncle-nearest-a-whiskey-affair-tickets-462655132957?aff=eand
Cocktail-tasting experience including signature Valentine's Day drinks, an ode to black history, whiskey, & food in an intimate atmosphere.
Royal Entertainment Events, LLCbrings the perfect date night idea with an out-of-the-box romantic gesture in a love-filled ambiance at Cocktails, Conversations, & Love With Uncle Nearest: A Whiskey Affair with the most awarded American Whiskey or Bourbon of 2019, 2020, and 2021.
When: Saturday, February 18th, 2023
Time: 6 pm-9 pm
Where: Urban Cellar Winery-2901 East Zion Rd Suite 12, Fayetteville, AR 72703
Dress code: Cocktail Attire
Learn about Uncle Nearest's influences on the industry and how the brand recently surpassed $100 million in sales, making it the most successful black-owned distillery in the WORLD! Experience history in an intimate social dining winery with signature cocktail-making, select wine choices, chocolates and champagne, amazing food, hand-crafted Valentine's Day drinks, and more.
---
Black-Owned NWA Shoppable Directory
We celebrate, amplify, and highlight Black Owned Businesses 24/7. Black Owned NWA is excited to announce our partnership with Pebble to develop a shoppable directory for Black Owned Businesses in the region. 
Shop Here:
https://pebble.shop/community/black-owned-nwa
Join Here:
https://shopwithpebble.com/login?r=%2Faccount%2Finvitation%2F09b27cb2-b040-4c13-9d69-0974d548f5ee
---
Black-Owned NWA Social Media Highlight
Want to be featured on BlackOwnedNWA?
We can't express how excited we are to feature local black-owned brands and the owners behind them! Featuring you and your business is truly a privilege and we appreciate your time. The goal of BlackOwnedNWA is to be a resource of all things Black excellence in the region.
To be featured on BlackOwnedNWA's Instagram and Facebook page:
Step 1- Email us your responses to the interview questions below jazzyjaenwa@gmail.com
Step 2- Send us the highest quality pictures of you, your service/product, and location if applicable
Step 3- Include the best way for our followers to find you (i.e. social media handles)
Interview Questions
1- Tell us about yourself. (This should be written in the first person as you will be introducing yourself to the BlackOwnedNWA community) Give us 4-6 sentences that showcase the best of you!
Prompts: Your name, where you are originally from, how long you've lived in the area, etc.
2- Tell us about your business.
3- Why did you start your business?
4- What advice would you give other Black entrepreneurs starting out, especially in Northwest Arkansas?
5-What's the best piece of business advice you've ever been given?
What to expect:
You'll be featured on the BlackOwnedNWA Instagram 2 to 6 weeks after we receive your information!